The Illinois Aviation Museum was established in 2004 and is currently housed in Hangar One at Bolingbrook's Clow International Airport.
Come Visit Us!
HOURS OF OPERATIONS
Saturday 10:00am – 2:00pm
Sunday: 10:00am – 2:00pm
LOCATION
Illinois Aviation Museum
130 S. Clow International Parkway
Bolingbrook, IL 60490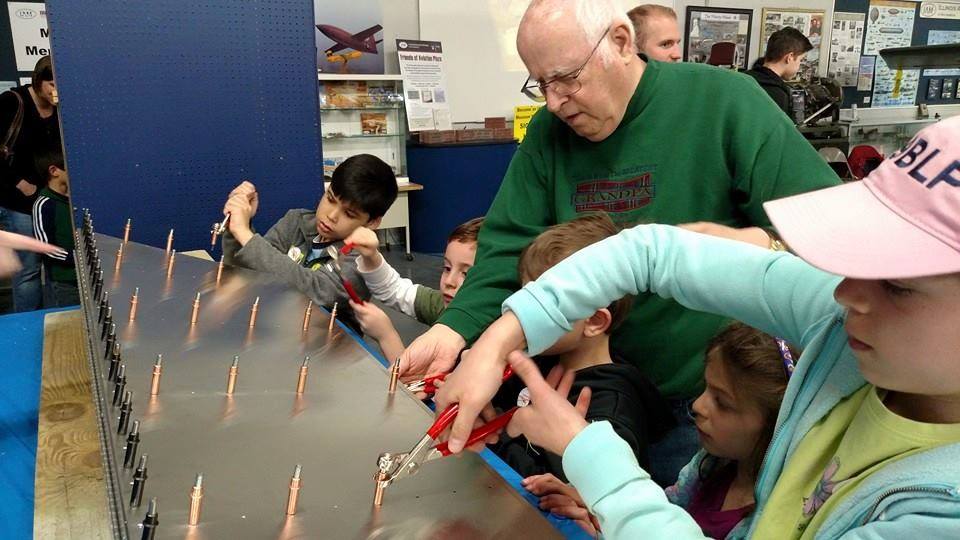 Mission Statement:
The Illinois Aviation Museum at Bolingbrook is committed to educate, preserve and promote aviation through community involvement.
Board of Directors
The Museum is governed by a volunteer board of 16 individuals dedicated to the Museum's mission to support education, technology, and community. The Governing Board of Directors serve three-year terms:
Executive Directors:
Larry Greenwich, President
Arzania (Zook) Williams, Vice-President
Bill Anderson, Secretary
Joe DePaulo, Treasurer
Governing Board:
Marti Barton
Chris Christine
Bob Coon
Jim Gould
Ray Jakubiak
Ed Meyer
Wayne Brazinski
Dan Christine
Jerry Czupryn
Billy Hearth
Jan Lindsey
Advisory Board:
Bob Humphreys
Corey Soderquist
Bob McKenzie
Don Appleton
Kyle Mathers