The Illinois Aviation Museum's grassroots beginning occurred in 2001 when four people sat down for lunch. Tim Tocwish, Ray Jakubiak, Steve Meyers, and Joe DePaulo shared a common vision to establish a place for the community to explore aviation and the sciences at CLOW Airport.
At the time, Packer Engineering had a philanthropic arm called Packer Wings at the airport. Their organization built a replica of the Wright Flyer, which is now on display at the Museum of Science and Industry in Chicago, IL. In the beginning, Packer Wings and IAM worked closely together. However, as IAM started to grow, Packer Wings' dissolved, and the Museum took over the entire hangar, which is where it is still housed today. In 2004 IAM incorporated and became a registered 501(c)3 non-profit.
Welcome to our museum; we look forward to sparking an interest in aviation and helping you discover all the infinite possibilities of getting involved.
Come Visit Us!
HOURS OF OPERATIONS
Saturday 10:00am – 2:00pm
Sunday: 10:00am – 2:00pm
LOCATION
Illinois Aviation Museum
130 S. Clow International Parkway
Bolingbrook, IL 60490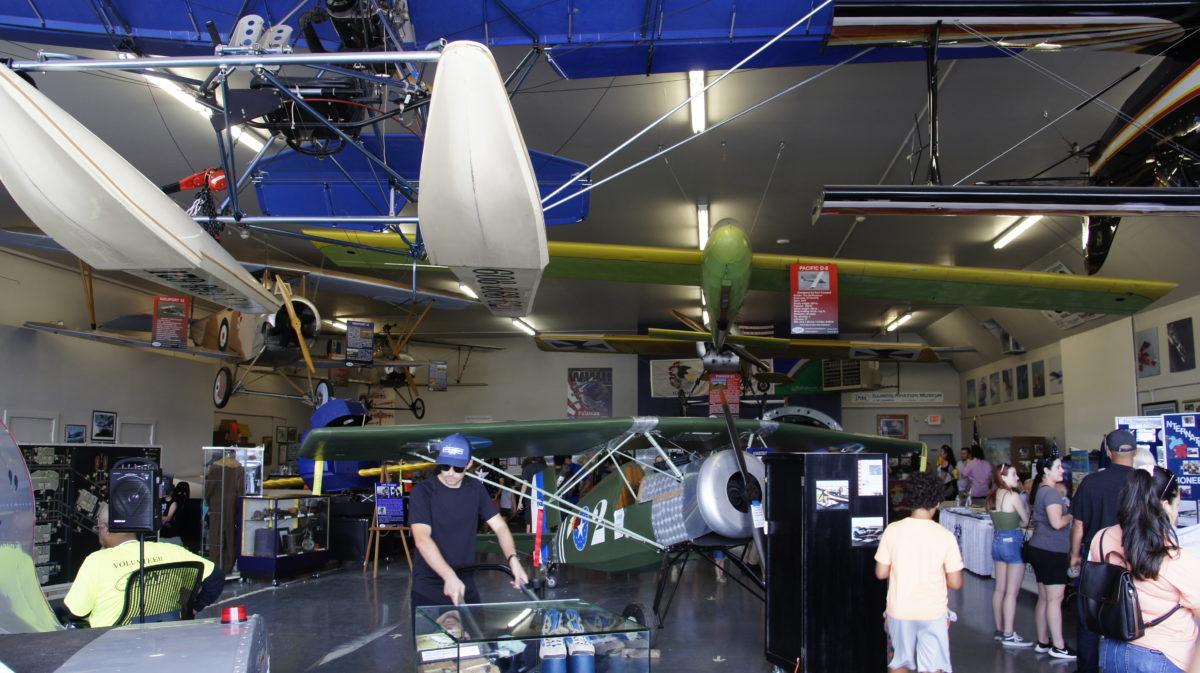 Mission Statement:
The Illinois Aviation Museum at Bolingbrook is committed to educate, preserve and promote aviation through community involvement.
Board of Directors
The Museum is governed by a volunteer board of 15 individuals dedicated to the Museum's mission to support education, technology, and community. The Governing Board of Directors serve three-year terms:
Executive Directors:
Larry Greenwich, President
Arzania (Zook) Williams, Vice-President
Bill Anderson, Secretary
Joe DePaulo, Treasurer
Governing Board:
Marti Barton
Chris Christine
Bob Coon
Jim Gould
Ray Jakubiak
Ed Meyer
Wayne Brazinski
Dan Christine
Jerry Czupryn
Billy Hearth
Jan Lindsey
Advisory Board:
Bob Humphreys
Corey Soderquist
Bob McKenzie
Don Appleton
Kyle Mathers