Friends of Aviation Plaza
The stone patio adjacent to Charlie's Restaurant has been designated as the Friends of Aviation Plaza.
The design of the plaza includes four areas that will accommodate engraved paving bricks.
Illinois Aviation Museum has established a program whereby you can order a paving brick in honor or memory of a loved one or to commemorate a special occasion or event such as:
Weddings

Anniversaries

Birthdays

New baby

Earning your pilot's license

Graduation
They make great gifts, too!
You or someone you love can become a permanent part of our local aviation community!
Bricks are available in two sizes:
4″ x 8″ with 3 lines of text,
13 characters* each
8″ x 8″ with 5 lines of text,
13 characters* each
You may order up to 4 bricks of each size at a time. If you wish to order more than 4 bricks of any one size, you will need to place a separate order for the additional brick(s).
Once you have placed your online order via our secure Paypal gateway, you will be redirected to a page where you can enter the personalization information.
Or click here to download the form, which you can send in with your check.
Tax Receipt will be sent, some or all of your purchase may be tax deductible. You should consult with your tax advisor.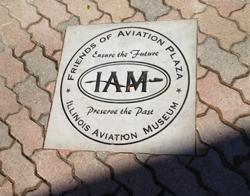 Center Stone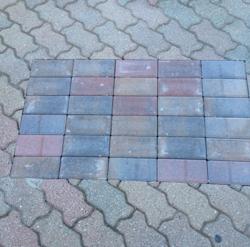 One Of The Four Brick Sections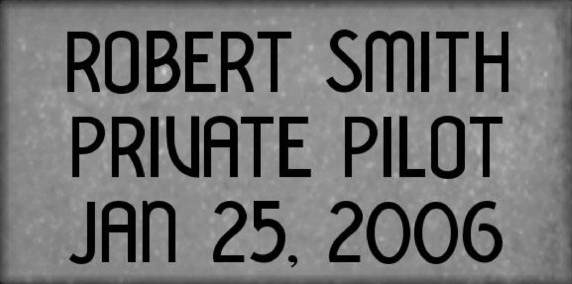 4″ x 8″ brick sample
(font may be different)